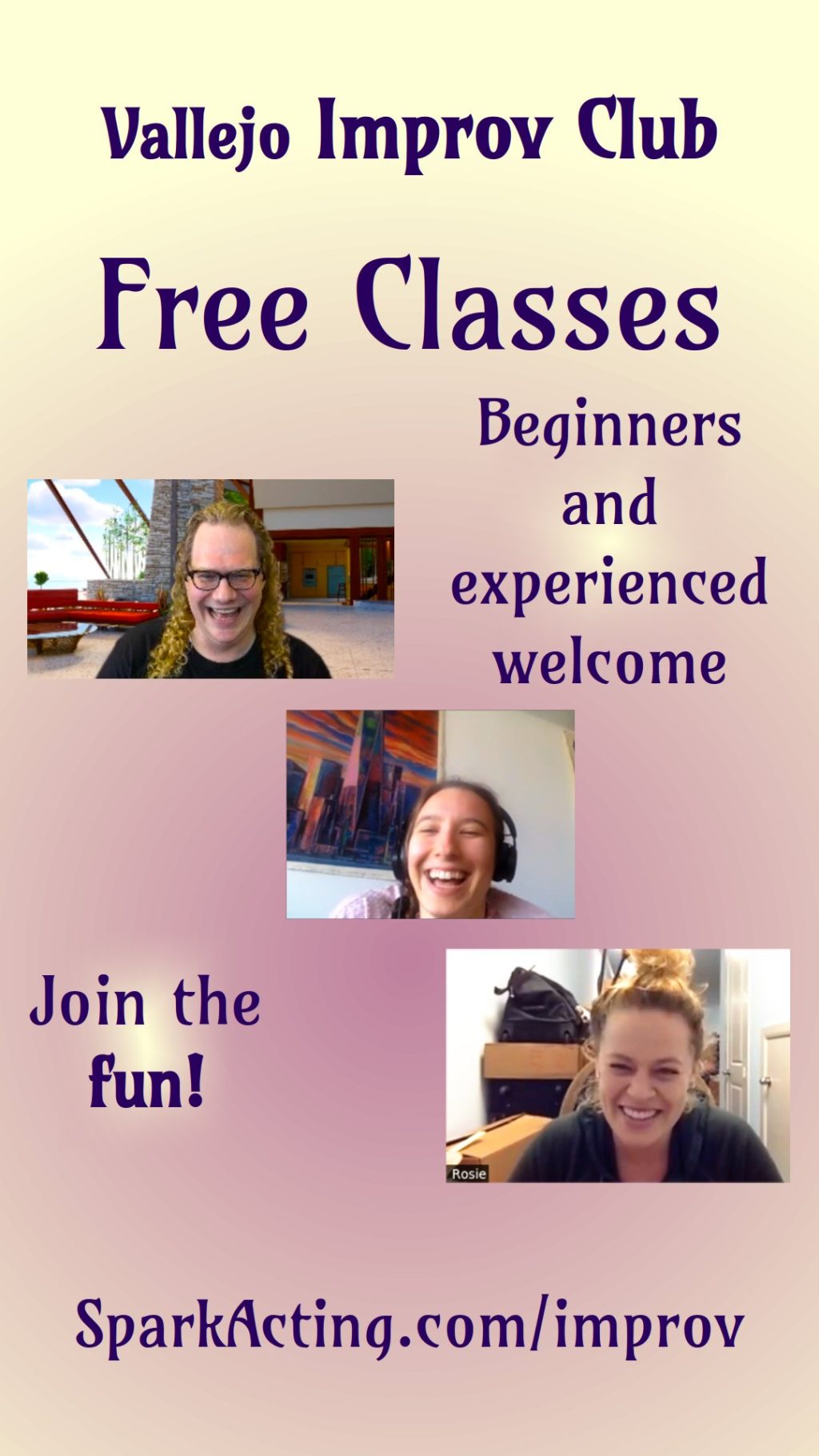 Do you want to join an improv group that will practice and (optionally) perform over Zoom now, then transition to meeting up in person in Vallejo when it's safe to do so?
What: This a is free ongoing improv class series open to all skill levels, but aims to be especially welcoming to those who are trying improv for the first time (and it's also okay to join the class to "just watch"). In the class we'll play theater games, and act in short scenes. As actors, we are at liberty to play non-typecast characters (characters that are of a different gender, body type, race, class, ethnicity, age, etc. than the actor).
Requirements: When it is safe to do so, we will transition to meeting in-person. To enable this transition, requirements for joining include a willingness to get COVID-19 vaccination(s) and to travel to Vallejo to meet in person once doing so is low risk. You must be 18+ and able to provide your own transportation.
Try It!: We meet Mondays, from 7:00p–8:30p. To get the Zoom link and other details, browse the Vallejo Improv events page. You're also invited to join the Vallejo Improv Facebook group.