We have the flexibility to be supporting cast or emcee of an existing production, produce the main event for your function, teach team-building improvisational theater-based workshops, delight and entertain by running audience games, or simply add ambiance by portraying quirky walkabout characters. Our specialty in improvisational theater allows us to customize our services to your needs. Contact Mander at Mander@SparkActing.com, or leave a message at 415-662-3542, and we'll brainstorm how best to enliven your event. Or, fill out the form below, and we'll contact you.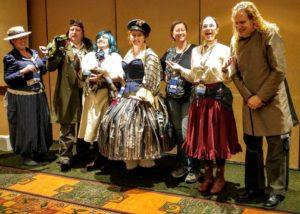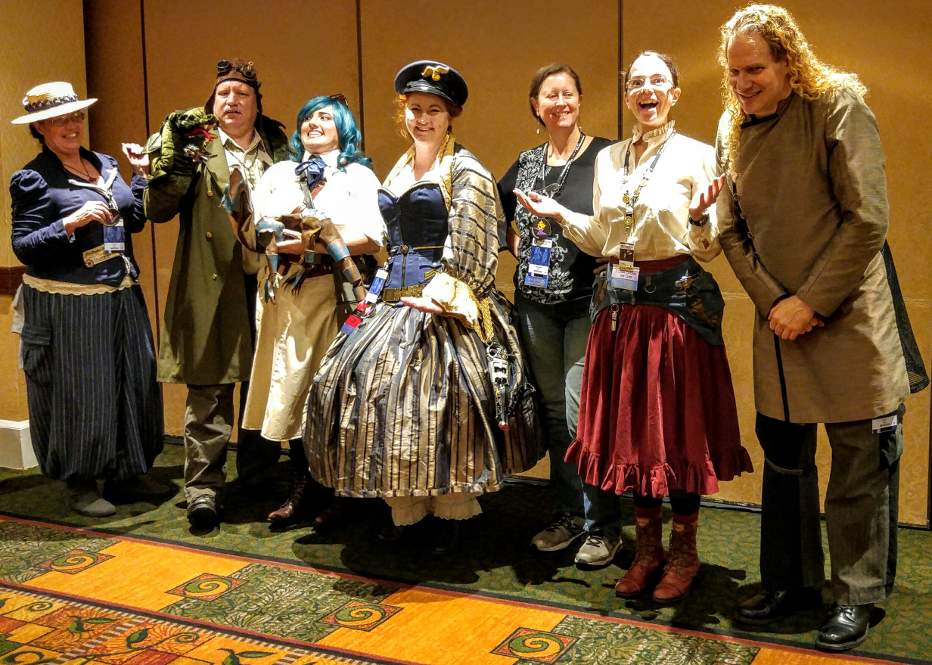 We're equipped to produce in convention centers, in hotels, and outdoors. Our production kit includes a portable 6'x8′ stage, 15" speakers and speaker stands, 12 wireless headset microphones, 2 wireless handheld microphones, 6 vocal XLR microphones, a calibration microphone, an 18 channel wireless mixer (with multi-channel digital audio recorder), portable wash lighting, and 150 lbs of batteries to power it all indoors or outside (without the noise, fumes or fire hazard of a generator), two 10'x10′ popup canopies.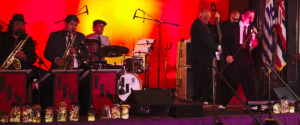 For theatrical and architectural event lighting, we have eight LED PAR64s, five 14 lens bar lights. These lights are weather an splash proof, and hence can be safely placed on the floor for up-lighting at events where food and drink are served. Our equipment mix also includes four mini moving heads, plus water and deco effect lighting. These lights can be mounted on our two 11.5 foot, or two 14 foot, adjustable height light stands. We can link all these lights via wired or wireless DMX, and control the lights via our laptop / tablet, or a light board. These and other lights (and fog effects), can be combined to create anything from a dazzling party atmosphere, to a spooky crypt. We're based in Vallejo, California, and travel to other states to create shows.