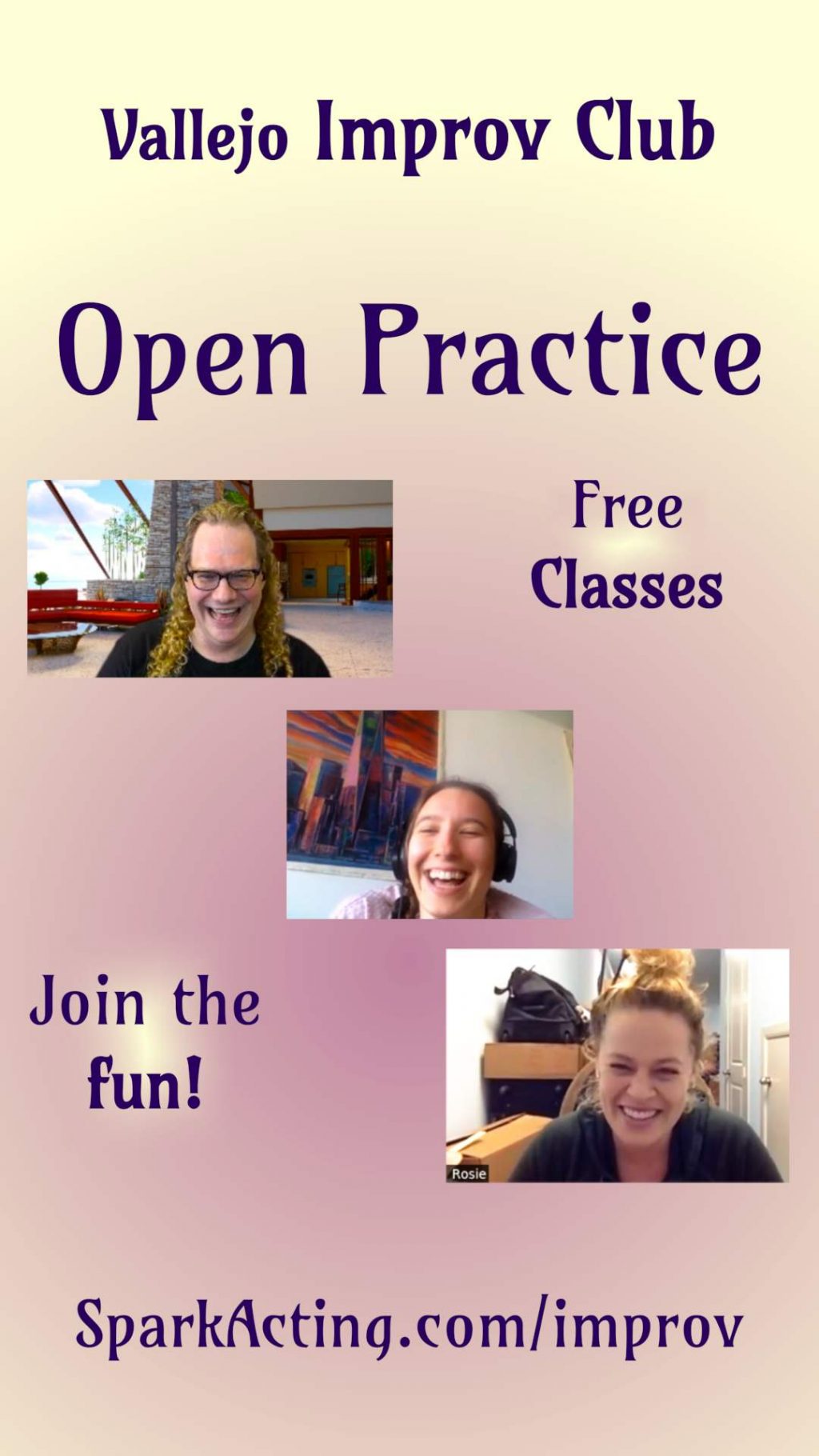 Do you want to join an improv group that will practice and (optionally) perform over Zoom now, then transition to meeting up in person in Vallejo after the pandemic is over?
What: Ongoing monthly half-hour-long streamed improv performances (primarily long-form comedy), with two 1.5-hour rehearsals per week. Compensation: Unpaid, no compensation.
Roles: Actors will play a variety of roles within a supportive ensemble cast. Cast members are at liberty to play non-typecast characters (characters that are of a different gender, body type, race, class, etc. than the actor).
Requirements: Comedy skills and familiarity with theatrical improvisation are not required, however a willingness to learn and have fun is. Improvisational skills will be taught and strengthened leading up to and between performances during rehearsals. A requirement for joining is a willingness to travel to Vallejo post-pandemic. When it is again safe to do so, we will transition to in-person practice and performance, with the performances streamed and recorded (performing is optional). Must be 18+ and able to provide your own transportation.
Scheduling: We're experimenting with which days of the week to settle on for ongoing practices and performance. We've scheduled an open practice via Zoom on Thursday April 15th. For the Zoom link and other details, fill out the form below. Please indicate all your available times below to help us select future days.
Communication: We'll email you back within 24 hours of your online submission. To ensure our followup email to you is not inadvertently marked as "Spam", please add Mander@SparkActing.com and info@SparkActing.com to your address book. You're welcome to follow us on Facebook and Instagram, but details such as the Zoom link won't be announced there.